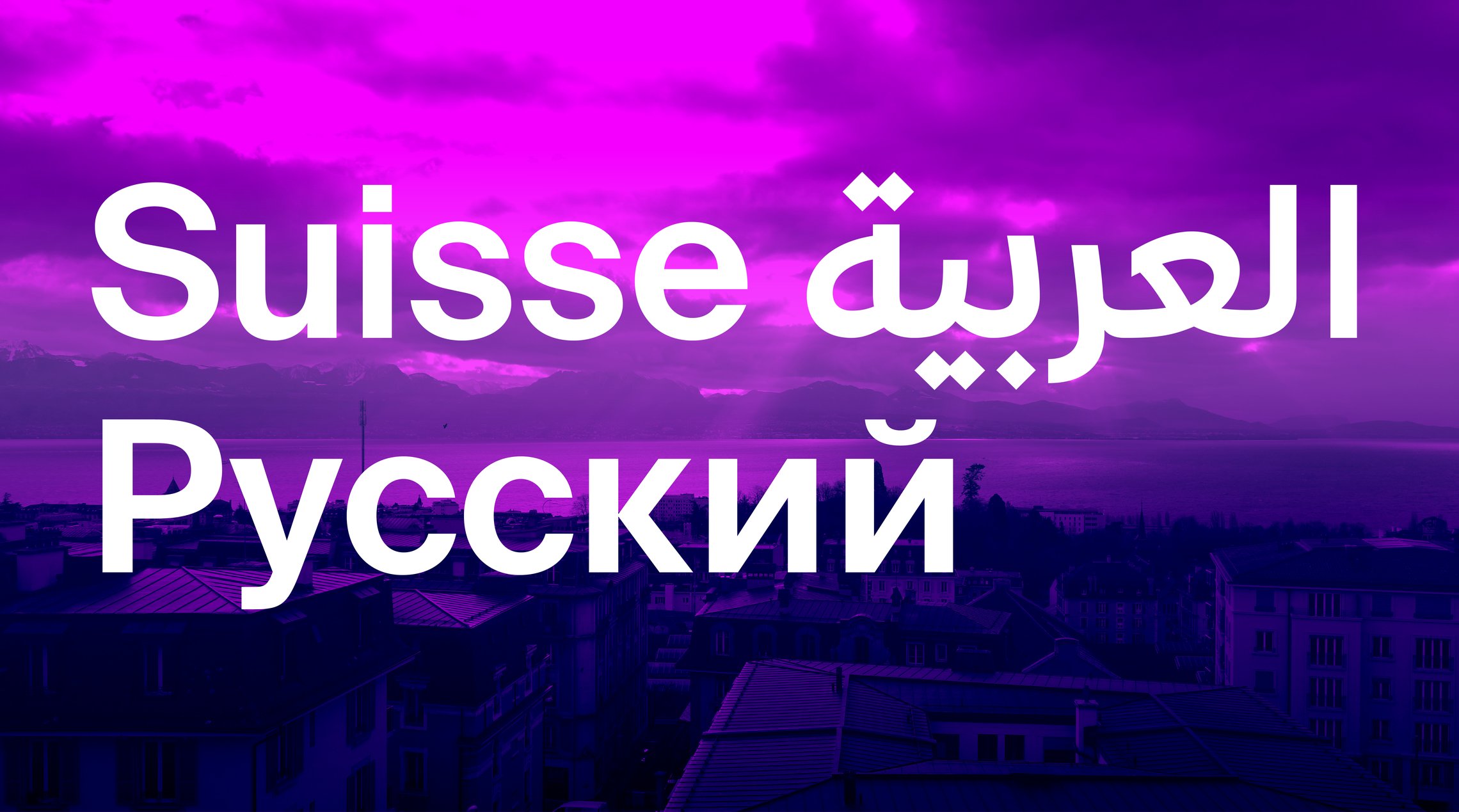 The Suisse collection continue his extension with an updated multi languages package of the Suisse Int'l. The character set has been extended with Cyrillic and Arabic alphabets.
Already a customer?
New to Swiss Typefaces?
Create an account
You need to create an account to manage your orders, licenses, free trials and more.
Read our Terms and Conditions (PDF)
← Back to login
[[total|floatformat:2]] CHF

(

[[items.length]] item[[items.length|pluralise]]

)