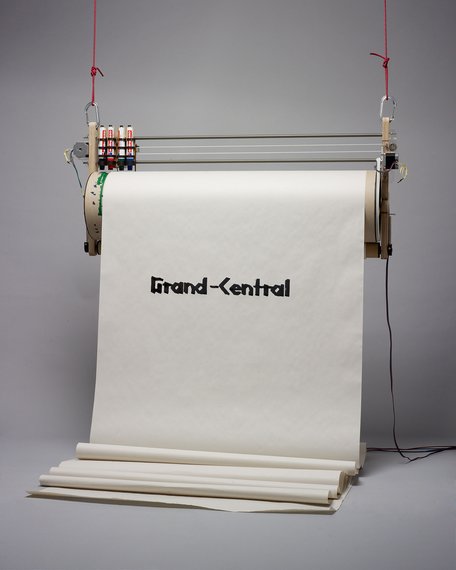 Next Saturday (15 of December), we will be at the Font Market in Zurich.

We will not sell anything, but take this opportunity to present a project we find relevant in the typographic field.
swiss typefaces presents:
swiss typefaces invites designer Thibault Brevet to collaborate and experiment with the open-source vector plotter that he developed as part of his recent graduation project at ECAL Grand-Central.
Ian Party, Emmanuel Rey and Andrea Anner will experiment with shapes/characters and print on the reworked version of the machine.
—
The idea behind Font Market is to make possible a personal meeting with font designers. It promotes personal exchange and allows participants and visitors to discover and discuss the latest developments and trends.
More informations: www.font-market.ch